Regular price
Sale price
$12.95 CAD
Unit price
per
Sale
Sold out
This chewing collar has been designed to meet the chewing needs of children. Indeed, faced with a situation of stress, over-stimulation, neurosensory discomfort or in the context of oral disorders, some children feel the need to chew. These jewels promote oral-motor development and offer a safe outlet for the need to chew.
The pendants are mounted on an anti-choke cord.
* For hygienic reasons, no returns or refunds on this product.
Excellent customer service
Order shipped and delivered in 5 days
Free shipping over $80 in Canada
30-day money-back guarantee
Payment methods
Secure payment with
View full details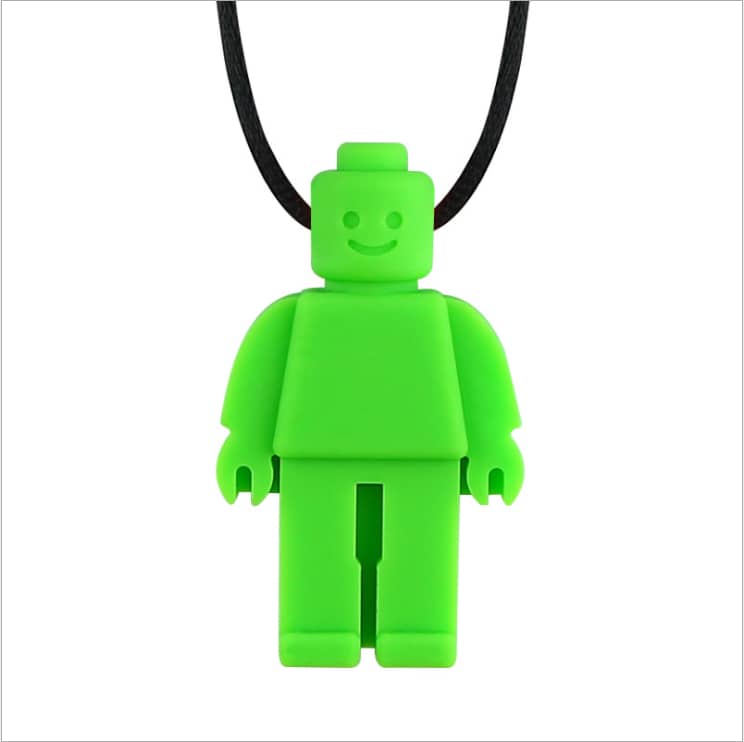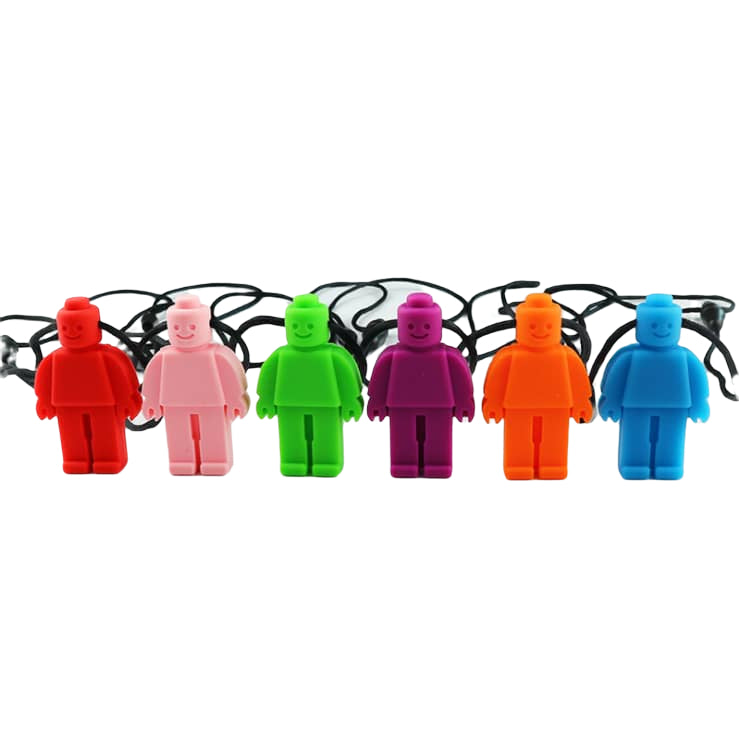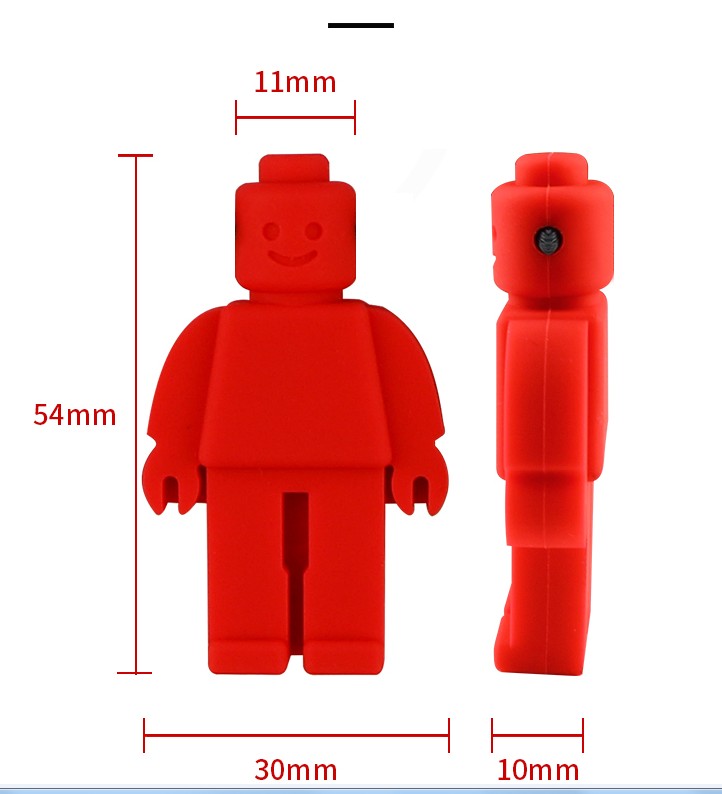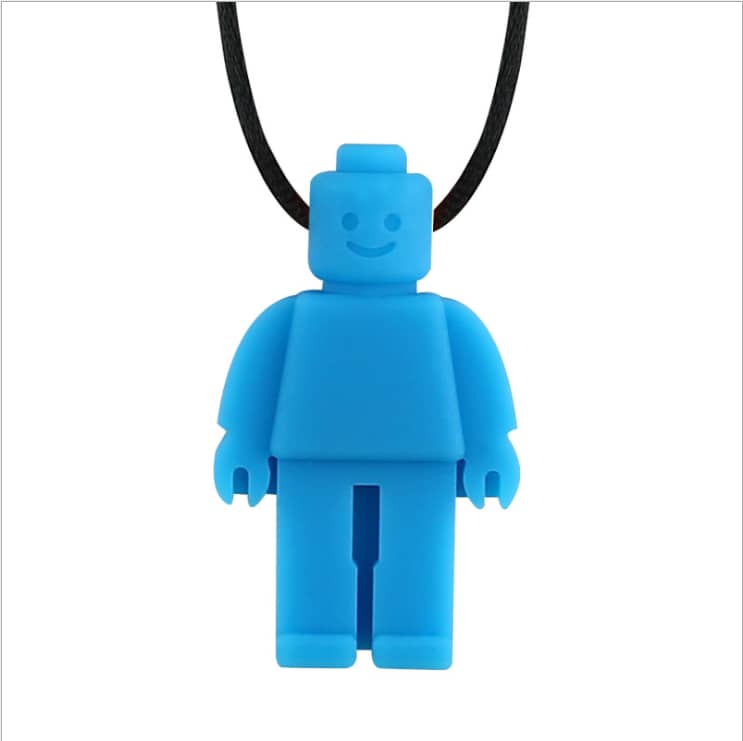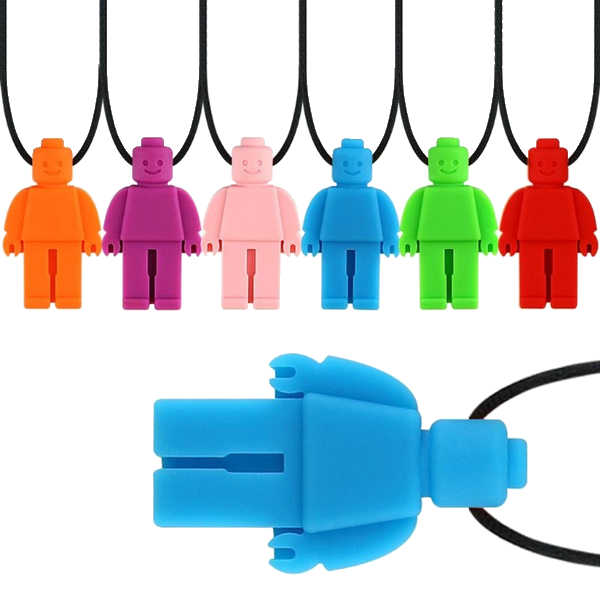 Détails
Technical information
• Oral-motor relief: NAFA chewing jewelry promotes oral-motor development while soothing tension and anxiety. Your child will find a sûr outlet to satisfy his natural need to chew.
• Sécurité et hygiène: Made from food-grade materials, without BPA or phthalates, our jewels are sûrs & mâcher, and the pieces won't tear off even after long chewing. You can give them away with complete peace of mind, knowing that they are hygienic and injury-free.
• Ergonomic design and anti-tangling cord : The pendants are specially designed to be comfortable to wear and easy to hold. What's more, they're mounted on an anti-tangling cord, ensuring your child's safety while using them.
• Variety of attractive choices : We offer a range of attractive shapes, textures and colors to meet each child's individual preferences. A pleasant and stimulating chewing experience awaits him!
• Practical in all circumstances: our NAFA chewing jewels are compact and discreet, ideal for use at home, at school or on the move. So your child can use them whenever the need to chew arises.
Opt for NAFA mâcher necklaces and offer your child a safe, stimulating and soothing chewing solution.
Dimensions : 54 x 30 x 11mm
Brand : Nafa
Component : Food grade silicone
Weight : 150g
Age : 3 years +
Non-toxic, BPA, lead, latex or phthalates free.
* For hygienic reasons, no returns or refunds on this product.